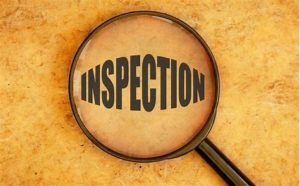 Buying a home is a major financial commitment. A commitment that you want to make with confidence. A Home Inspector can assist you in identifying structural issues, aging systems, and every detail of the home's condition. The inspection can help you predict problems you might have and if it is a top functioning home for you. An inspection can require the seller to fix what issues are uncovered in the inspection before you purchase the home if you make your purchase contract contingent on a satisfactory inspection. You may also uncover issues that you did not see that cause you to not purchase the home. As the home's seller, an inspection can assist you in identifying problems before you place your home on the market.
What does the typical home inspection cover?
• Major Mechanical Systems
• Structural Integrity of the Home
• Cosmetic Features
• Heating and Cooling Systems
• Electrical
• Plumbing
• Interior and Exterior
• Garages
• Baths
• Kitchen
o Cabinets, counters, sinks, faucets, garbage disposals, built-in appliances
• Insect Damage
• Chimney
• Foundation
• Slabs
• Basement and Crawl Spaces
• Attic Examination
• Roof Examination
• Additional Inspection may Include:
o Radon Inspection
o Mold
o Septic Systems
o Foundation
o Wood-destroying Insects/Organisms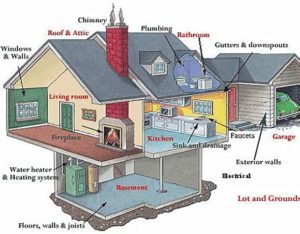 How long does the typical home inspection take?
• Inspection time will vary, depending upon the complexity of the home itself. Typically inspection should take two to four hours.
• A walk through of the home and what the inspection uncovered will follow.
• As the potential buyer you will receive the report of the inspection. This report can be expected in a timely manner – typically within 24 hours of the inspection.
What to look for in a Qualified Home Inspector.
• Look for a Home Inspector with a broad knowledge of a home's systems and structures.
• Make sure your Home Inspector is objective, independent and does not have any affiliation with mitigation work or other repair services.
• Be sure your inspector is familiar with construction, building materials, homes of different ages and designs, local requirements and building codes.
• Select a Home Inspector who will deliver a completed report and will take time to review the report and inspection with you.

Contact Corspect Advanced Home Inspections of Omaha and Lincoln.  Corspect Advanced Home Inspections performs the most comprehensive home inspections in the industry.  With over 25 years in the residential building industry, Bob Corsini and the Corspect Team will provide the latest infrared diagnostic technology to evaluate every aspect of your home.  At Corspect Advanced Home Inspections we combine knowledge, experience and science to provide you with the highest level of inspection service.   At Corspect Advanced Home Inspections it is our mission to make the home buying experience rewarding, informative and enjoyable for all. Contact Bob at Corspect Advanced Home Inspections to set up your home inspection.